T-cycle started in 2010 selling mobility scooters, the purpose was to show seniors different option to be mobile, and also give a good feeling towards the environment, because, they run on electric motors (no emissions).
I Mark, got a good understanding how a mobility scooters work by servicing and fixing older models.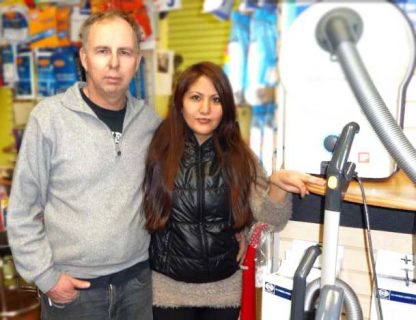 In March 2014, we started a new location in Centenoka Park Mall, and because there was a vacuum store in the same location before, we decided to expand our store with vacuums. We noticed that when we repair, it was similar to mobility scooter and the parts were available through the same suppliers
Our scooters can be delivered anywhere
in BC and Alberta
We can get vacuum supplies within 2 days. We have all bags, filters, belts, parts for every vacuums. We treat all our customers equally and our main purpose is providing them with a good service and looking for the best solution for them.